Interested in assessments?
Contact us today for a free initial consultation!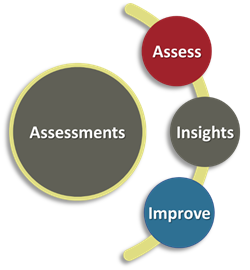 Our assessments focus on pre-hiring selection, team building and development.  The assessments space is large, consisting of hundreds and thousands to chose from.  We focus on  assessments and tools that you can learn and use in a short period of time.  In our opinion, it doesn't do you any good if you've just taken the most comprehensive assessment ever created, but you can't remember it or use it in your day-to-day environment.  Therefore, we focus on your ability to leverage new knowledge in the workplace.
Two of our favorite tools for generating insights are DiSC and EQ-i2.  DiSC is a public domain tool and has been validated in many languages around the world. This makes DiSC exceptionally useful for global team development; it's easy to learn, remember, and apply.  The EQ-i2 provides emotional intelligence insights that are invaluable for developing depth of interpersonal relationship and leadership.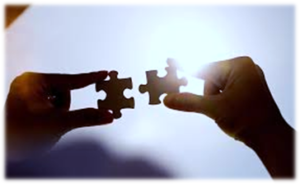 These assessments are a useful input in to development planning.  They can also be used for any on-going executive/leadership coaching and advising.  Our consultants are certified in many 360 tools, and can provide interpretation and feedback for your employees.
We believe in growth, improvement, and effectiveness.  We drive and build sustainable capabilities into your teams and your employees.  We are your strategic partners for business transformation at every level.
---
The Alonos® Advantage
Every service we provide is designed to enable you to improve your business' performance.
We believe in business-building!
It's in our name:  Together we elevate your success!
We work alongside you and partner with your internal talent to ensure that a level of proficiency is established that allows you to perform.  Alonos® consultants help your organization become competent, elevating your success and improving performance.
We are not like other firms that seek long term engagements at the expense of building capabilities within your own company.
Our consultants are highly skilled, educated, and experienced in their respective fields and specialty areas.
We have the ability to conduct our services in multiple languages, giving us a unique position in the global landscape of business consulting services.  Our consultants not only have language skills, but have lived abroad giving them each unique cultural insights and abilities.
Phone:  1-469-573-1002
Email:   information@alonos.com