Need help with process design?
Drop us a line today for a free initial consultation!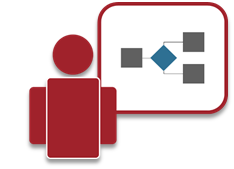 We believe that processes should designed to fit the organization and its needs, not the other way around.  A concept called process fitment is critical for having processes that enable an organization versus those that tax an organization.
Processes govern and reflect the work that your company performs.  Process design and management is a critical discipline that impacts the performance of your business ecosystem.  Well-fitted processes optimize resource utilization while ensuring consistency in quality and execution.  They also drive higher levels of role and decision clarity, all contributing to a higher performance.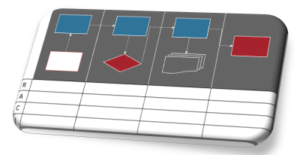 We have the partnerships and tools to work with you on design along with the longer-term needs of business process management.
The best process design engagements are often coupled with other disciplines such as organizational structure, decision rights, systems, tools, people, and incentives.  By approaching the business from a systems point of view, process design has a dramatically higher level of adoption and success.  We are uniquely qualified to help you in all of these areas which drive organizational capabilities and performance.
We design, develop, and implement the processes, tools, and systems needed to help our clients succeed at working smarter, not harder.
---
The Alonos® Advantage
Every service we provide is designed to enable you to improve your business' performance.
We believe in business-building!
It's in our name:  Together we elevate your success!
We work alongside you and partner with your internal talent to ensure that a level of proficiency is established that allows you to perform.  Alonos® consultants help your organization become competent, elevating your success and improving performance.
We are not like other firms that seek long term engagements at the expense of building capabilities within your own company.
Our consultants are highly skilled, educated, and experienced in their respective fields and specialty areas.
We have the ability to conduct our services in multiple languages, giving us a unique position in the global landscape of business consulting services.  Our consultants not only have language skills, but have lived abroad giving them each unique cultural insights and abilities.
Phone:  1-469-573-1002
Email:   information@alonos.com