Ready to work on succession planning?
Drop us a line today for a free initial consultation!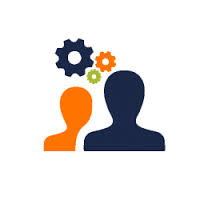 We believe that people are the strongest deciding factor in the success of a business.  It is paramount to any business that they have the right people, with the right skill sets, in the right jobs, all aligned to business goals.  Talent mobilization is the key – we work with you to put you in a position where you can mobilize your talent to meet dynamic business needs.
Our succession planning services are oriented toward talent mobilization.  We partner with your executives and board to put in place succession plans that match with the business direction.  Succession plans are often shelved after they're produced and seldom referenced when there's a positional gap.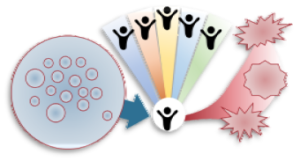 We solve that by applying multiple disciplines and incorporating scenario planning into succession.  This leverages organizational design and business strategy to identify the most likely future scenarios.  The scenarios are planned for succession, creating a much richer and deeper succession pipeline.  This prepares the business for success and raises the level of adaptability.
Successions plans can be produced independently or we can work with your internal teams to ensure that plans are captured in your human capital management system.
We believe in growth, improvement, and effectiveness.  We drive and build sustainable capabilities into your teams and your employees.  We are your strategic partners for business transformation at every level.
---
The Alonos® Advantage
Every service we provide is designed to enable you to improve your business' performance.
We believe in business-building!
It's in our name:  Together we elevate your success!
We work alongside you and partner with your internal talent to ensure that a level of proficiency is established that allows you to perform.  Alonos® consultants help your organization become competent, elevating your success and improving performance.
We are not like other firms that seek long term engagements at the expense of building capabilities within your own company.
Our consultants are highly skilled, educated, and experienced in their respective fields and specialty areas.
We have the ability to conduct our services in multiple languages, giving us a unique position in the global landscape of business consulting services.  Our consultants not only have language skills, but have lived abroad giving them each unique cultural insights and abilities.
Phone:  1-469-573-1002
Email:   information@alonos.com