Need help with systemization and work automation?
Drop us a line today for a free initial consultation!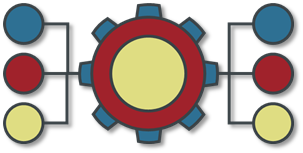 We believe that systemization of work drives improvements in business performance by ensuring consistency in execution.  Also referred to as workforce automation, this discipline examines work processes and tasks, and helps identify those that can be automated; thereby, providing you with greater control and confidence that the work is being performed as desired.
Systems both enable and control the execution of tasks and decisions.  As a matter of fact, one of the best ways to ensure process adoption is to systematize the process steps wherever possible.  One of the best ways to ensure effective decision making is to codify the decision in a system.  Systems can be tools, and tools can be systems, but the two are not mutually inclusive; therefore, when trying to effect performance changes in the organizational ecosystem, each should be given due consideration.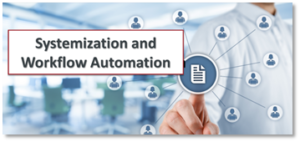 We use defined approaches to identify opportunities for systemization and automation.  We always work with you to ensure that solutions leverage your current business tools as much as possible.  We have partnerships that provide our customers with access to workforce automation tools.
Growth.  Improvement.  Effectiveness.  Successful business transformation requires a multidisciplinary approach that takes into account all employees and encompasses all levels of the organization.
We drive and build sustainable improvements into your business.  We are your strategic partners for business transformation at every level.
---
The Alonos® Advantage
Every service we provide is designed to enable you to improve your business' performance.
We believe in business-building!
It's in our name:  Together we elevate your success!
We work alongside you and partner with your internal talent to ensure that a level of proficiency is established that allows you to perform.  Alonos® consultants help your organization become competent, elevating your success and improving performance.
We are not like other firms that seek long term engagements at the expense of building capabilities within your own company.
Our consultants are highly skilled, educated, and experienced in their respective fields and specialty areas.
We have the ability to conduct our services in multiple languages, giving us a unique position in the global landscape of business consulting services.  Our consultants not only have language skills, but have lived abroad giving them each unique cultural insights and abilities.
Phone:  1-469-573-1002
Email:   information@alonos.com