Need help with job tools?
Drop us a line today for a free initial consultation!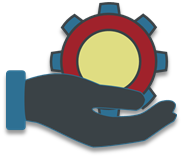 Tools enable the performance of tasks, and the right tools with the right skills drive superior performance.  The word "tools" invokes a lot of different meanings, and rightfully so.  A tool could be something as simple as a pencil to something as complex as an interstellar spaceship.
There are a couple questions to ask when considering tools which will help frame your thinking:
Do people have the right tools to do the jobs they're being asked to do?
Are our people using the tools most effectively?
Proper tools selection enables both effective and efficient completion of a job.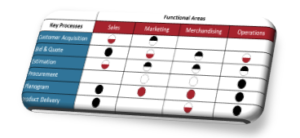 Job and task analyses are an integral part of this discipline along with field research with each of the respective teams.  The results provide you with a clear picture of where you may need to make investments to ensure that your teams have the tools that they need to perform at maximum potential.  The analyses can also provide skill and competency readiness information, which enables you to plan for tool adoption and implementation.
We have extensive experience with multiple industries and the evaluation of proper tool assortments.  We are uniquely qualified to conduct the field research necessary for you to properly assess the needs of your teams.
We drive and build sustainable improvements into your business.  We are your strategic partners for business transformation at every level.
---
The Alonos® Advantage
Every service we provide is designed to enable you to improve your business' performance.
We believe in business-building!
It's in our name:  Together we elevate your success!
We work alongside you and partner with your internal talent to ensure that a level of proficiency is established that allows you to perform.  Alonos® consultants help your organization become competent, elevating your success and improving performance.
We are not like other firms that seek long term engagements at the expense of building capabilities within your own company.
Our consultants are highly skilled, educated, and experienced in their respective fields and specialty areas.
We have the ability to conduct our services in multiple languages, giving us a unique position in the global landscape of business consulting services.  Our consultants not only have language skills, but have lived abroad giving them each unique cultural insights and abilities.
Phone:  1-469-573-1002
Email:   information@alonos.com